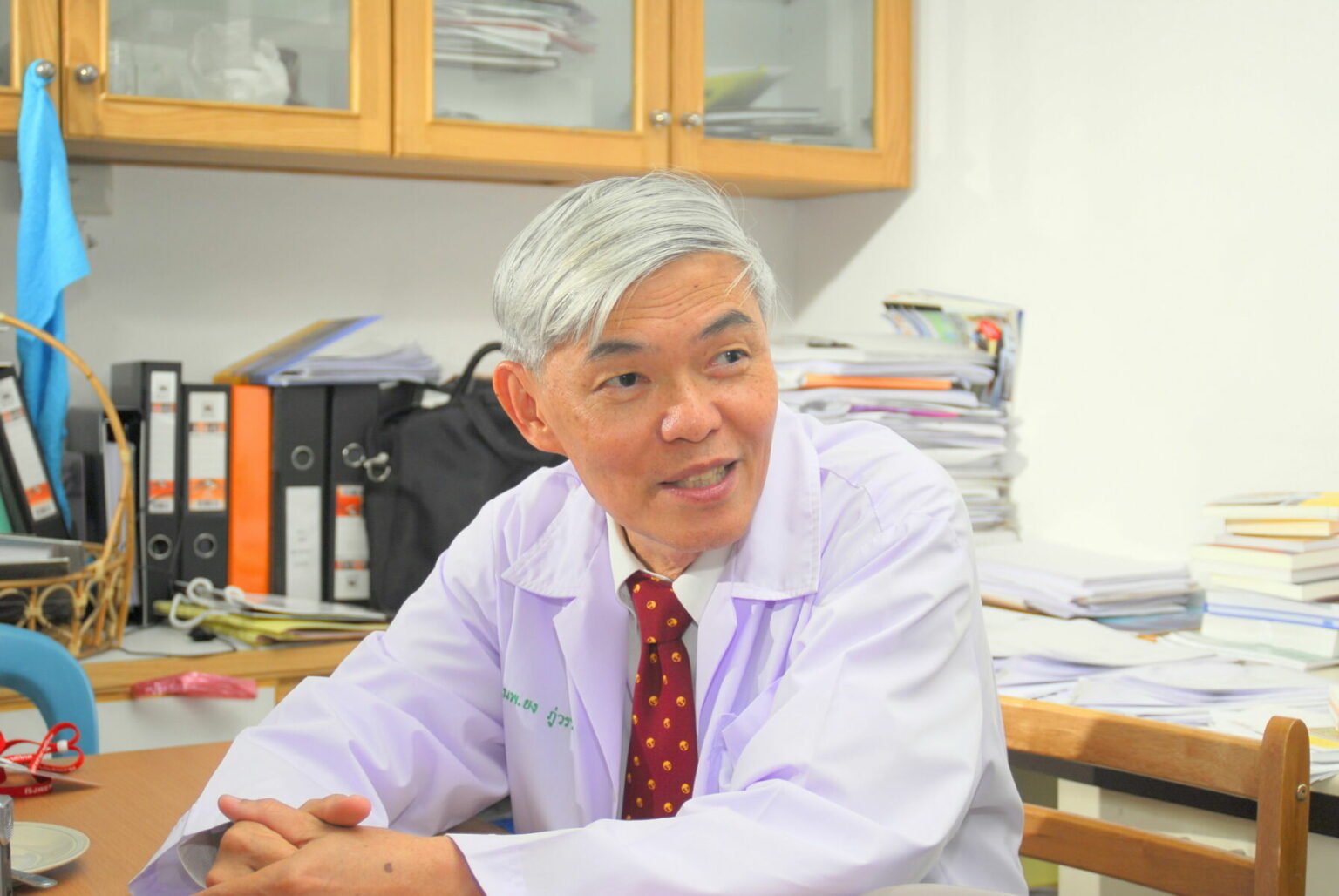 The head of the Center of Excellence in clinical virology at Chulalongkorn University today released a statement calling on people who have already received Covid-19 to be vaccinated. Virologist Yong Poovorawan posted on Facebook saying that recovered Covid-19 patients are still at risk and should be vaccinated. The post was in response to a confused question about the need for vaccination if a person is already infected.
Yong confirmed that there is a possibility of redefining Covid-19 and that vaccination reduces the likelihood of a second Covid-19 infection. Immunity after Coronavirus infection was found to decline in studies after 6 months. Optimally, people should be vaccinated about 3 months after initially being infected with Covid-19, according to a Nature Medicine study.
A recent small study showed that AstraZeneca and Sinovac performed better in stimulating the immune system response to Covid-19 and producing antibodies than the body's natural response to recovery from coronavirus infection itself.
The Center of Excellence in clinical virology conducted studies on patients after recovering from Covid-19. They gave Covid-19 survivors a booster shot in the last 3-6 months by providing a full 2-shot vaccination to people who had recovered in 6 months to a year. They monitor epidemiological data and keep detailed records of each patient's immune levels.
Yong reiterated that the data showed that everyone should be vaccinated even if you have already had Covid-19, and urged recovered people to sign up for a vaccination appointment, especially in light of the current Covid-19 cases is largely a part of the country again.
Vaccination campaigns are underway throughout Thailand with provinces seeking various techniques to induce people to register and be vaccinated. Door-to-door education campaigns have resulted in Lampang reporting some of the highest enrollment numbers in Thailand, and Khon Kaen has just announced designs for gold necklace vaccine recipients.